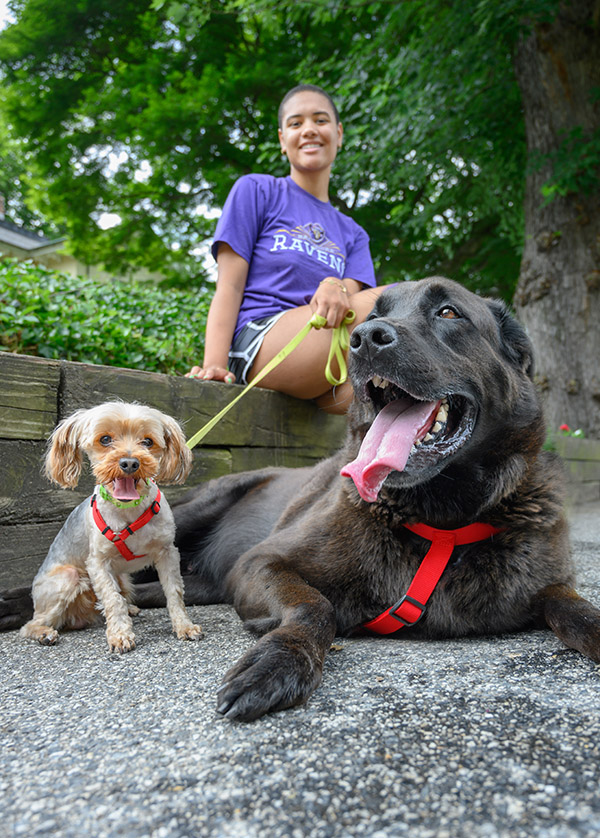 Visit
Come visit the shelter, see the animals available for adoption, and meet with one of our adoption counselors. Our adoption center is open seven days a week. Adopters must be 18 years of age or older.
Please bring with you:
Photo ID with address that matches your residency (if you rent, please review your landlord's pet policy).
Anyone living in your household who will interact with the pet. (If you have a dog in your home, we recommend dog introductions before adoption. Because of the stress it can cause cats, we do not allow cat introductions.)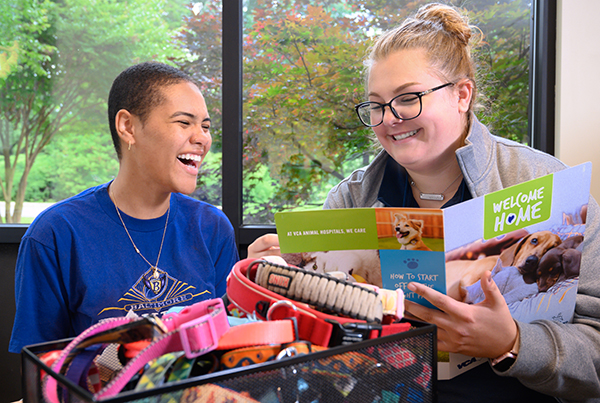 Apply
Once you have selected a pet to adopt, fill out an application. Next, you will meet with an adoption counselor.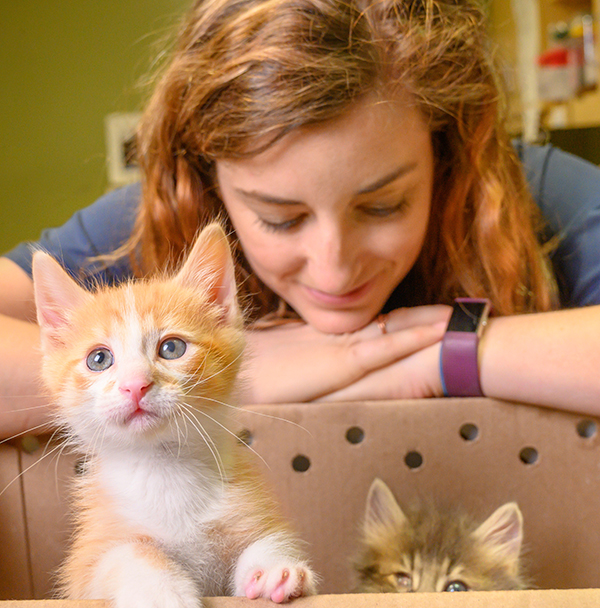 Fees
Your fee helps cover the costs of caring for animals at the shelter. On average, the cost to care for a pet at the Maryland SPCA is $750. Adoption fees are waived for all adult cats and large dogs (over 25lbs) aged 7 or older.
Dogs
Puppies (under 6 months): $325
includes free puppy training class
Small dogs (up to 25lbs): $250
Dogs over 25lbs: $125
Cats
Kittens (under 6 months): $100
All other cats: $55
If you adopt two cats or kittens at the same time, the adoption fee for the second pet is half-price!
Adopters are also required to purchase a $25 Pet ID Package. This includes:
Microchip
Collar
Personalized ID tag
Per Baltimore City, adopters residing in Baltimore City must purchase a pet license ($10).
Adoption Spotlight
I can't thank you enough for allowing me to adopt Rosie. I couldn't ask for a more loving and loyal friend.
Sarah, Adopter
Adoption Spotlight
Teddy is very sweet, loves to cuddle, loves seeing me come home, and thoroughly loves his walks. He is an absolute joy.
Adoption Spotlight
We continue to be amazed at how much Prince's personality has opened up since we brought him home. We're so grateful to have this little furball in our lives!
Anamika, Adopter