Two ways to adopt
BY APPOINTMENT

or

ONLINE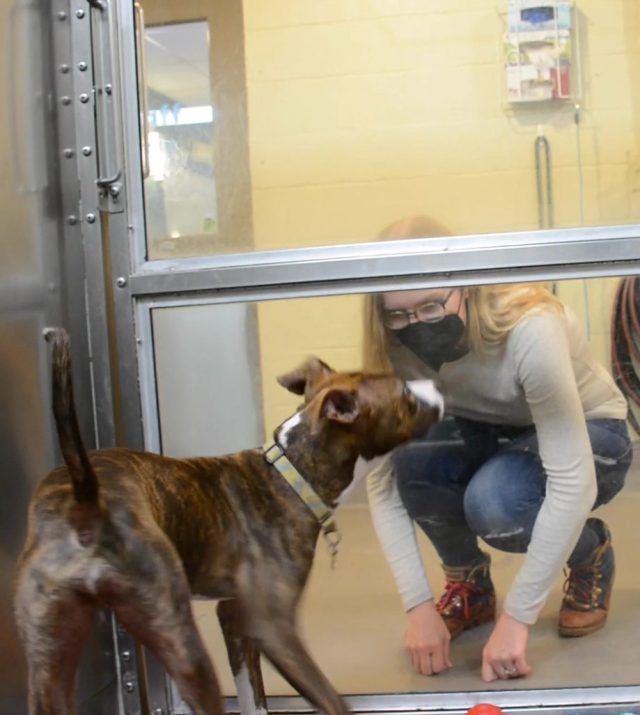 Adopt

by appointment
If you want to adopt a pet in person, you can make an appointment to walk through our shelter. Please limit your party to two (2) people maximum.
Here's how it works:
Click here to choose an available time.
Arrive at the MD SPCA at your appointment time.
Park your car in front of a blue adoption sign and call (410) 235-6205 to check in.
Proceed to the Adoption Center and follow the signs to our cat room or dog kennel.
If you find a pet you like, pick up the kennel card and take it to the lobby to ask for a meet and greet.
After the meet and greet, if you're interested in adopting the pet, return to the lobby to learn how to apply on our tablet.
We'll schedule a phone interview. Depending on availability, that may be right away or it may be another day.
If we both agree it's a good fit, we'll complete the paperwork and payment digitally.
We'll bring your new pet out to you!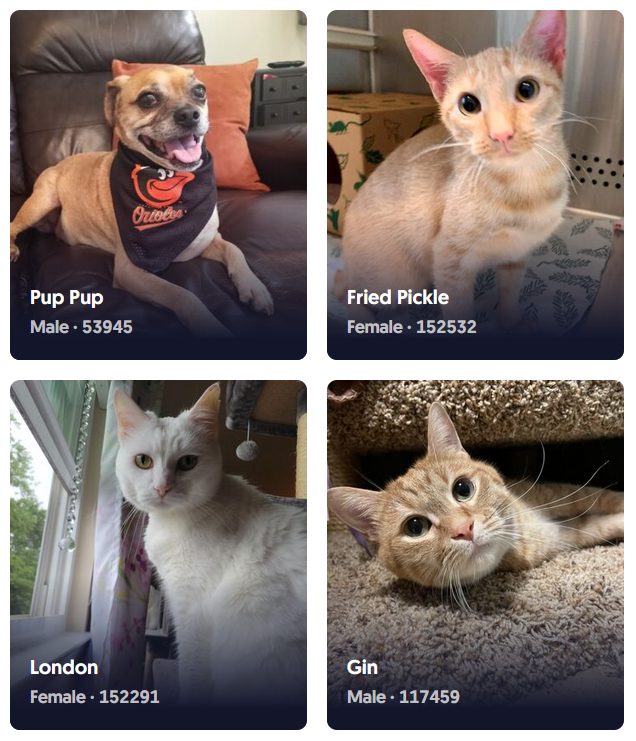 Adopt
online
Prefer to adopt virtually? No problem.
Here's how it works:
Visit our adoption portal to view available pets. If you find one you like, submit an online application.
An adoption counselor will contact you with a booking link. Choose an available interview time from our 48-hour window.
Please note: If you don't choose an interview time by 11am the next day, your application for that pet will expire. This prevents long delays in pets finding homes.

After the phone interview, we'll schedule a meet and greet (online via Zoom or in person at the shelter, depending on your preference).
If we both agree it's a good fit, we'll complete the paperwork and payment digitally.
We'll schedule a time for you to pick up your pet!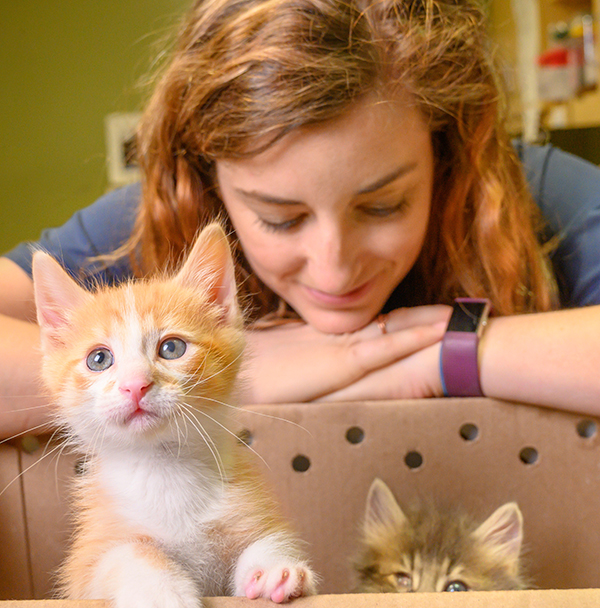 Fees
Your fee helps cover the costs of caring for animals at the shelter. On average, the cost to care for a pet at the Maryland SPCA is $750.
Dogs
Puppies (under 6 months): $275
Small dogs (up to 25lbs): $275
Dogs over 25lbs: $150
Cats
Kittens (under 6 months): $125
All other cats: $80
Adoptions include a free microchip, collar, and personalized ID tag.
Per Baltimore City law, adopters residing in Baltimore City must purchase a pet license ($10).
Adoption Spotlight
I can't thank you enough for allowing me to adopt Rosie. I couldn't ask for a more loving and loyal friend.
Sarah, Adopter
Adoption Spotlight
Teddy is very sweet, loves to cuddle, loves seeing me come home, and thoroughly loves his walks. He is an absolute joy.
Adoption Spotlight
We continue to be amazed at how much Prince's personality has opened up since we brought him home. We're so grateful to have this little furball in our lives!
Anamika, Adopter