The Benefits
The benefits of spaying or neutering include:
Reduced risk of developing cancer.
Less likelihood of running off in search of a mate.
Lowered levels of aggression, leading to better odds of finding and keeping a home.
Reduced numbers of unwanted pets.
Reduced spraying/marking behaviors.
Prevention of going into heat, bleeding, and yowling.
Improved health and increased life span.
Our primary clinic at 3300 Falls Road is open to the general public. However, your pet must meet these requirements to be eligible for our spay/neuter service:
Cats must be between 8 weeks and 7 years old.
Dogs must be between 12 weeks and 7 years old.
Dogs must weigh between 5 and 85 pounds.
Some dog breeds are ineligible. Pets must also be over 12 weeks old to receive a rabies vaccination. If your pet doesn't meet these requirements, they may be eligible for spay/neuter surgery at Neighborhood Vet Care at 4007 Falls Road.
0

%
of our 6000+ Spay/Neuter Surgeries Provided Free of Charge
to pet owners thanks in part to the Maryland Department of Agriculture's grant program.
A limited number of November appointments are currently available.
Your patience is greatly appreciated as we continue to receive higher than normal requests for spay/neuter services. Please note that we have exhausted our grant funding for the remainder of this year for free services.
Please email us at fixem@mdspca.org to inquire. Due to high demand and limited availability, slots will fill up quickly, appointments are first come first served.
Currently, we are accepting CAT appointments from Baltimore City and County residents. For DOG appointments we are accepting Baltimore CITY residents only.
You and your pets are important to us. For alternative spay/neuter resources in Maryland, click here.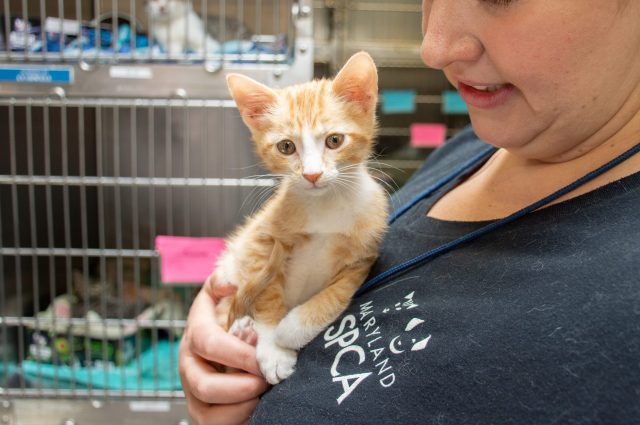 Fees**
Feline Spay/Neuter Package – $75
Canine Spay/Neuter Package – $150
Microchip – $25
Heartworm SNAP test – $25
FeLV/FIV Combo test – $25
Packages include surgery, rabies* and distemper vaccinations, and nail trimming. If your pet is cryptorchid (testicles have not descended), there's an additional fee of $20 per retained testicle. **Prices subject to change​
(*Only pets over 12 weeks of age are eligible for a rabies vaccination.)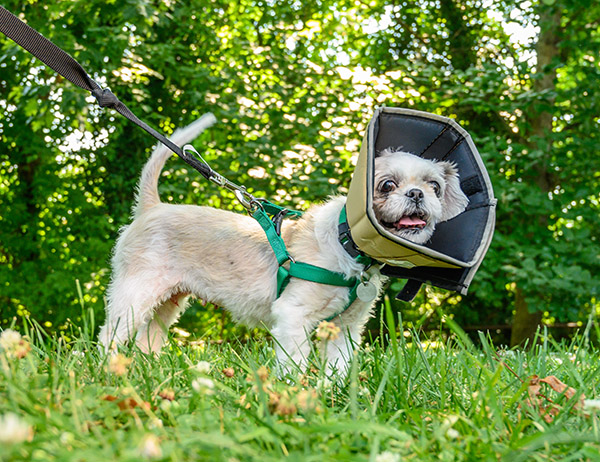 Make an Appointment
For appointments or questions, call 410-889-SPAY (7729) and leave a message, or email fixem@mdspca.org. Due to high demand, it may take three days or longer for us to respond.
A $25 deposit per pet is required to hold your appointment(s). This deposit is non-refundable if your appointment is missed, or you do not cancel or reschedule your appointment within 48 hours prior to your appointment date and time.
*Please note that you will be responsible to pay your remaining balance at the time of your pets' appointment.
Monday–Friday
8am–4pm
Saturday and Sunday
Closed
If you're unable to make an appointment with the MD SPCA, click here for alternative spay/neuter resources in Maryland.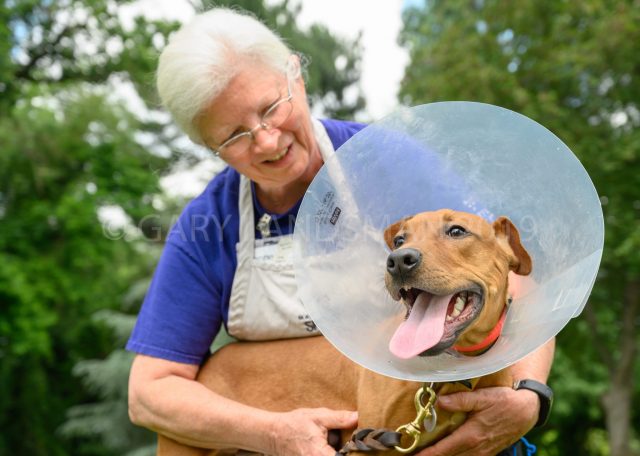 Low-Income/Free Program
If you're a Baltimore City resident in the zip codes 21201, 21202, 21205, 21206, 21213, 21215, 21216, 21217, 21218, 21223, 21224, 21225, 21229, 21231 and receive financial assistance (EBT Card/independence card holder, Social Security/VA Disability, WIC, Medicaid, AFDC) or make less than $25,000 (as an individual) or $42,000 (as a household), we may be able to provide this appointment at no cost. Proof of residence and income will be required on the day of your appointment to qualify.
Post-op Instructions
After your pet's spay/neuter surgery, follow these video instructions for proper care. If you experience any problems, please contact us immediately at (410) 889-7729.