The Maryland SPCA is here for you and your pet.
There are many reasons people consider giving up their pets, including pet behavior problems, inability to afford medical care, and moving to a new home that doesn't allow pets. We have programs and resources available that can help you keep your beloved pet.
Resources To Help You Keep Your Pet:
Want more answers? Talk to a Rehoming Counselor.
Call 410-235-8826 ext. 2502 or email admissions@mdspca.org.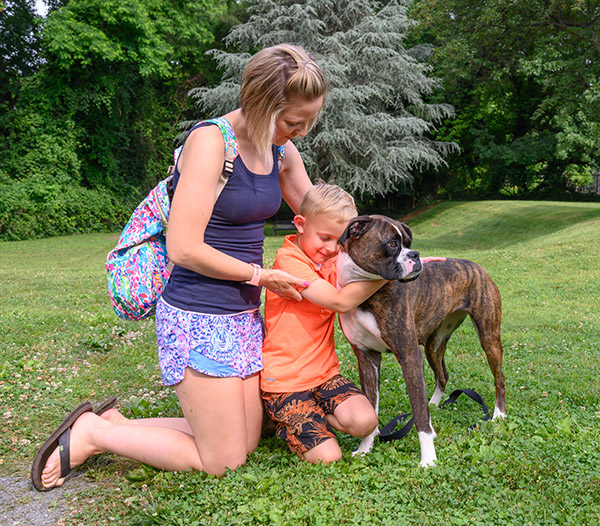 Pet Rehoming Options
If you still are unable to keep your pet, the best options are to rehome them yourself or to utilize an online rehoming assistance portal. Rehoming your pet keeps them out of an animal shelter and provides you the peace of mind that you personally selected your pet's new family.
Surrendering Pets to MD SPCA
If you've exhausted all other options in finding your pet a new home, our admissions department is here to help. We accept cats, dogs, kittens, and puppies by appointment only. We aren't able to accommodate requests for immediate surrender.
To discuss surrendering your pet and to make an appointment, call 410-235-8826 (ext. 2502) or email admissions@mdspca.org.