Seniors & Pets
Companion animals, especially dogs and cats, help to reduce stress, anxiety, depression, and ease loneliness. Going for a daily walk is a great form of light exercise improving cardiovascular health. The MD SPCA works with the Baltimore County Department of Aging, senior living facilities, and other organizations to provide programing to fulfill everyone's mental health and wellbeing needs. Programming includes therapy pet ambassador visits, educational programs tailored to the organization's request. For more information, please
contact
our community relations team.
Kibble Connection
COVID-19 Update:
The Maryland SPCA is currently providing direct pet food assistance to help people keep their dogs and cats. If you need assistance, please
fill out this request form
.
---
In communities across Maryland, far too many people struggle to make ends meet. Many are pet owners who must decide between spending their last $10 on food for themselves or their pets. Kibble Connection was created to address this issue. The Maryland SPCA collects donations of pet food and supplies from the public to distribute to under-served communities. Kibble Connection partners include Meals on Wheels of Central Maryland, Charm City Companions, and B-More Dog, whose clients and their pets receive meals to maintain proper nutrition. For more information, please contact our community relations team.
Help us support mental health in our community.
Give today.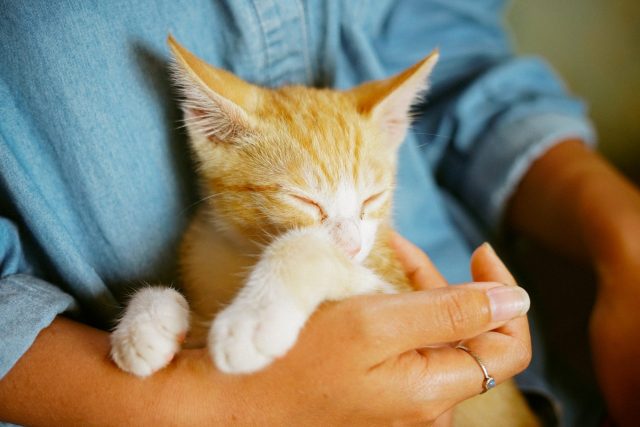 Three Ways You Can Help
Make a gift in any amount to help us purchase pet food and supplies.
Purchase food from our Amazon Wish List – Amazon will send your gift directly to us. (We do not receive the donor's name from Amazon – to be acknowledged, email give@mdspca.org with your information.)
Drop off a gift of any of the below food needs in-person.
THINGS YOU CAN DROP OFF
Wet (canned) dog food (grocery store varieties with gravy).
Dry dog food (unopened bags).
Dry cat food (unopened bags).
Wet (canned) cat food (grocery store varieties with gravy).