Program Tiers
Wagging Tales Academy
Academy is a year-long course delivered in school by MD SPCA staff and pet ambassadors. This is our heaviest touch.
Wagging Tales TLC
Teachers deliver this medium-touch, in-classroom experience at their own pace.
Wagging Tales Reading Hour
Reading Hour reinforces reading skills in a shelter setting. This is our lightest touch.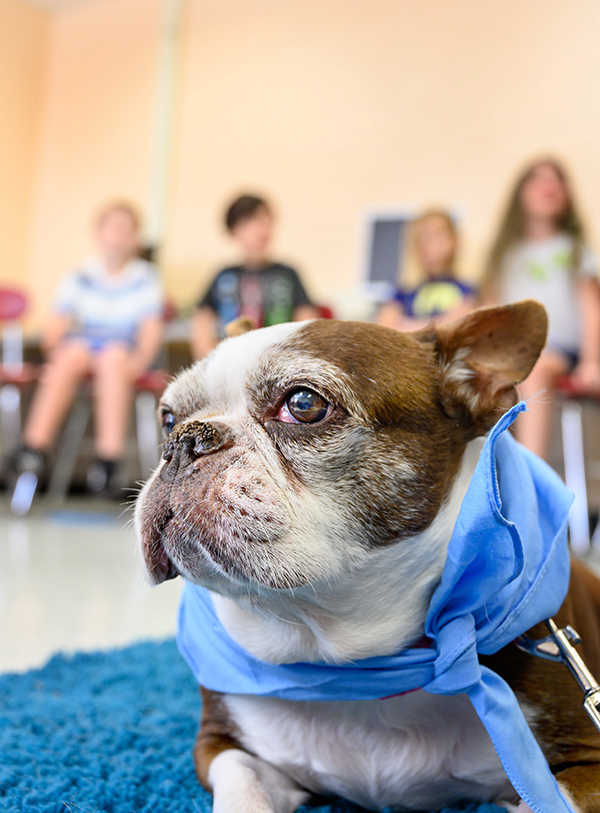 Wagging Tales Academy
Wagging Tales Academy focuses on grades 1-3, bringing together literacy and humane education. It takes place in classrooms during regular school hours and lasts the entire school year. The MD SPCA humane education team teaches the curriculum alongside certified pet ambassadors (specially trained dogs and their handlers).
Wagging Tales Academy focuses on:
Literacy to improve reading and writing skills
Humane education to build compassion, improving pets' and people's quality of life.
Safe interactions to teach safety and dog bite prevention.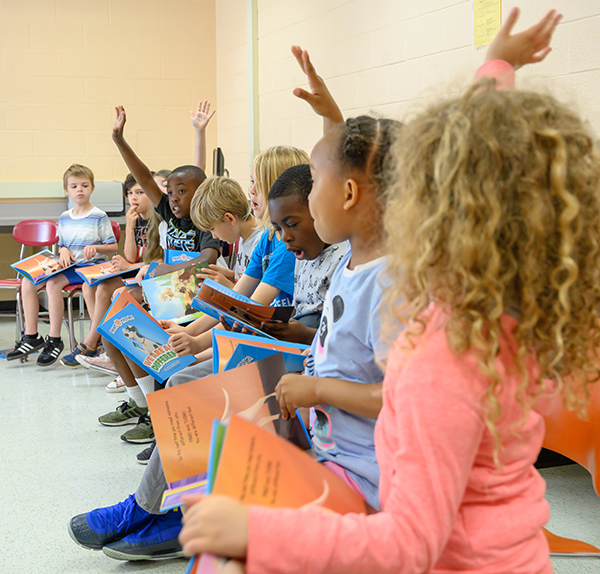 Wagging Tales TLC
TLC stands for teacher-led curriculum. It's an eight-lesson program that fosters social and emotional competence as well as literacy skills in K-12 students. Educators utilize the lessons and activities in the way that works best for their students. All participating classrooms receive:
Electronic copies of age-appropriate lessons, activities, and supplemental resources.
Reading materials, a t-shirt, and an "adopted" stuffed dog for their classroom.
Due to its lower cost and flexibility, TLC represents 60 percent of all participants in our reading programs.
Click here to register for Wagging Tales TLC for School Year 2022/2023.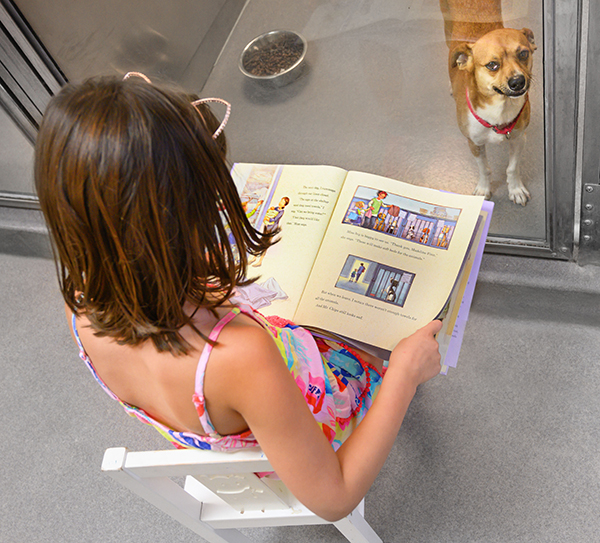 Wagging Tales Reading Hour
Reading Hour features monthly reading themes and incentive prizes for kids aged 6 to 12. The program reinforces love and kindness toward pets and strengthens kids' literacy skills without judging their reading abilities. Our pets are happy for the company. It helps them feel less anxious in a kennel environment.