The Benefits
The benefits of spaying or neutering include:
Reduced risk of developing cancer.
Less likelihood of running off in search of a mate.
Lowered levels of aggression, leading to better odds of finding and keeping a home.
Reduced numbers of unwanted pets.
Reduced spraying/marking behaviors.
Prevention of going into heat, bleeding, and yowling.
Improved health and increased life span.
Our primary clinic at 3300 Falls Road is open to the general public. However, your pet must meet these requirements to be eligible for our spay/neuter service:
Cats must be between 8 weeks and 7 years old.
Dogs must be between 12 weeks and 7 years old.
Dogs must weigh between 5 and 85 pounds.
Some dog breeds are ineligible. Pets must also be over 12 weeks old to receive a rabies vaccination. If your pet doesn't meet these requirements, they may be eligible for spay/neuter surgery at our Wellness Clinic at 4007 Falls Road.
0

%
of our 6000+ Spay/Neuter Surgeries Provided Free of Charge
to pet owners thanks in part to the Maryland Department of Agriculture's grant program.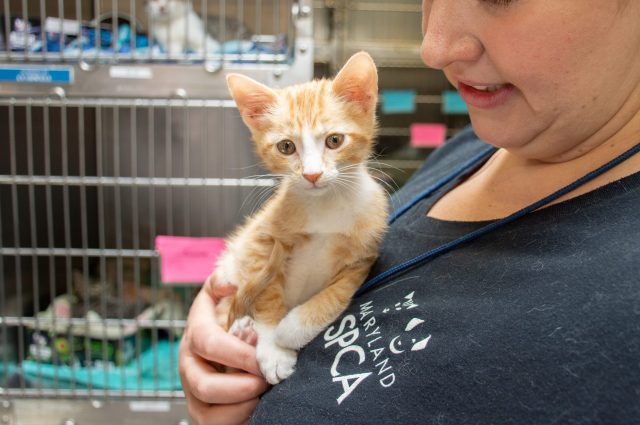 Fees
The cost to spay or neuter your pet runs from $50 to $100 per animal and includes surgery, rabies* and distemper vaccinations, and nail trimming. If your pet is cryptorchid (testicles have not descended), there's an additional fee of $20 per retained testicle.
(*Only pets over 12 weeks of age are eligible for a rabies vaccination.)
Please note: Effective February 1, 2022, Spay & Neuter Clinic fees will be increasing to $60 per cat and $110 per dog.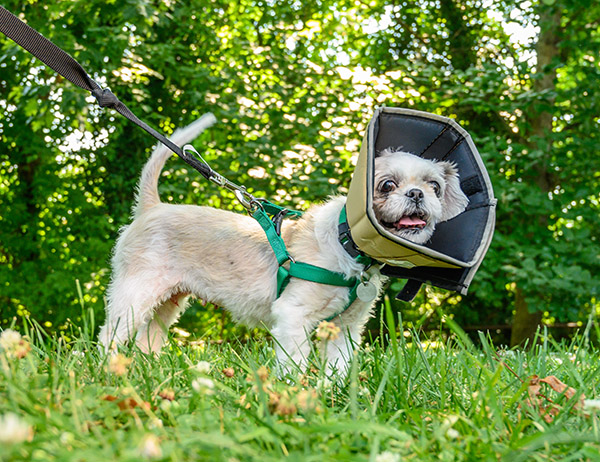 Make an Appointment
For appointments or questions, call 410-889-SPAY (7729) and leave a message, or email fixem@mdspca.org. Due to high demand, it may take three days or longer for us to respond.
A $25 deposit for dogs is required to hold your appointment slot. This deposit is non-refundable if your appointment is missed, or you do not cancel or reschedule your appointment within 48 hours prior to your appointment date and time.
Monday–Saturday
8am–4pm
Sunday
Closed
If you're unable to make an appointment with the MD SPCA, click here for alternative spay/neuter resources in Maryland.
Post-op Instructions
After your pet's spay/neuter surgery, follow these video instructions for proper care. If you experience any problems, please contact us immediately at (410) 889-7729.