"Diana was hungry and the MD SPCA stepped in to give her healthy food."

Times were hard during the pandemic. Sugar was struggling to afford pet food and vet care for his senior dog Diana. He heard from friends in the community that the Maryland SPCA could help.
Sugar received nutritious meals from our pet food pantry. He also brought Diana to our free vet clinic.
"The clinic was very, very, very crucial," he said. "I knew she was getting older and I saw some behaviors going on. We found out that Diana has a heart murmur. They gave me some medicine for her skin and they were able to tell me some exercises to do with her."
Diana's unconditional love has kept Sugar grounded. "When you wake up, they love you. Bad day—good day—they love you."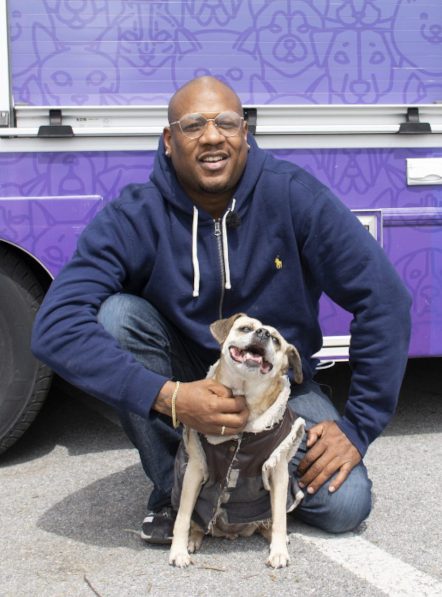 There are hundreds of stories like this one, thanks to the Lucy Community Fund (LCF). The LCF keeps pets in loving homes with their families.