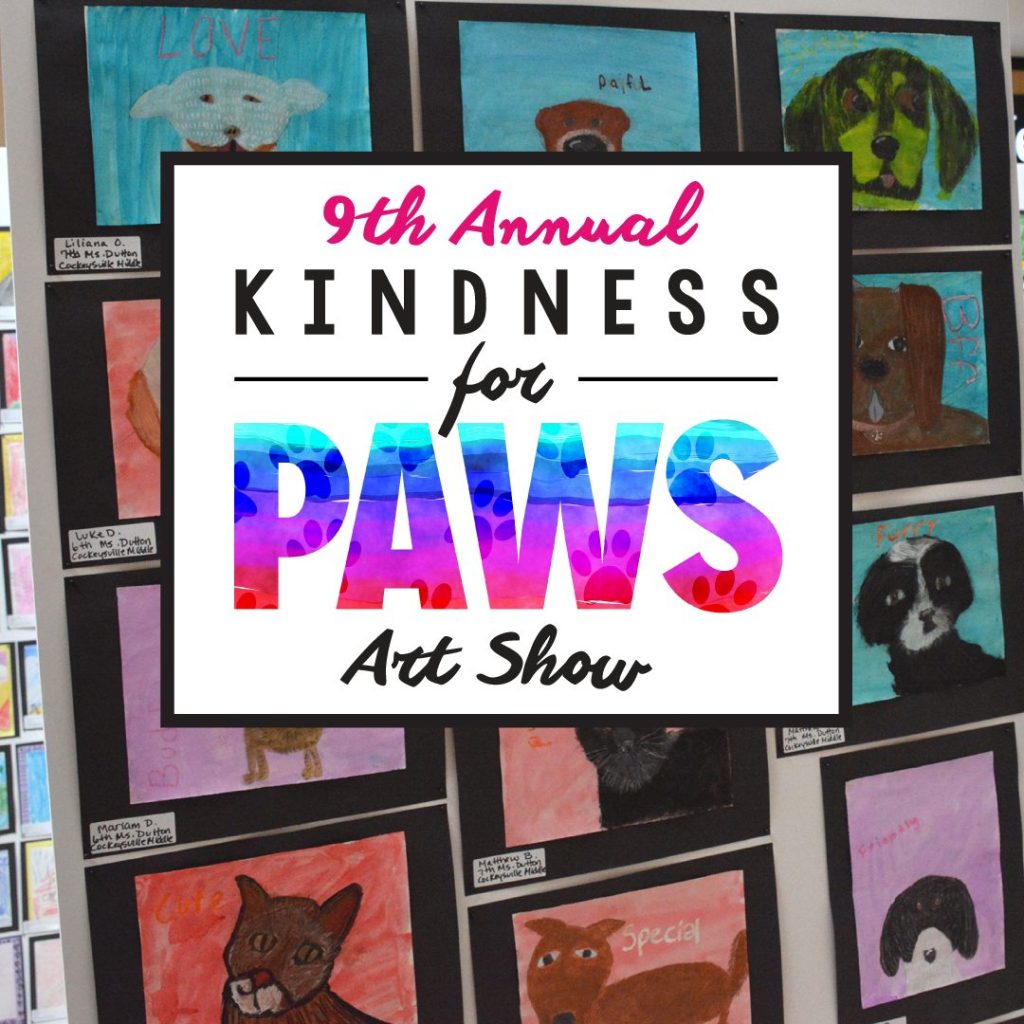 9th Annual Kindness for Paws Art Show
Every year during the Kindness for Paws Art Show, the Maryland SPCA celebrates pets who've been adopted by having K-12 students draw their likeness. You're going to love what the children created!
IN-PERSON ART SHOW
Art will be on display from May 14 – 22 at White Marsh Mall during mall hours.
On May 22, from 11am – 2pm, we'll have an Art Sale, where you can purchase original artwork for a $10 donation!
VIRTUAL ART SHOW
From May 14 – 22, you can view and purchase $5 digital downloads of artwork at KindnessforPaws.org.
All proceeds from Kindness for Paws support the Maryland SPCA.