In-Person Classes (Temporarily Suspended)
Little Star Puppy
Little Star Puppy provides five classes covering socialization, polite greetings, sit, down, relaxing, and come when called. There's lots of time for questions and individual attention. Puppies 16 weeks and under
All Star Canine
Many behavior problems can be solved with positive, consistent training and socialization. All–Star Canine trains your dog to "pay attention," "sit," "go to your bed," and more.
Canine Good Citizen
Canine Good Citizen helps lay the foundation for your dog to become a well-respected member of the community.
Therapy Dog Prep
The Therapy Dog Prep class helps you and your dog prepare for therapy dog certification. You'll learn the skills required to becoming a Pet Ambassador Team.
Reactive Rover
Reactive Rover helps with behavior problems like over-excitement, anxiety, and on-leash aggression that affect your daily life.
Kitten Kindergarten
Kitten Kindergarten helps you create a positive, lasting relationship with your kitten and shape them into a confident, outgoing cat through early socialization.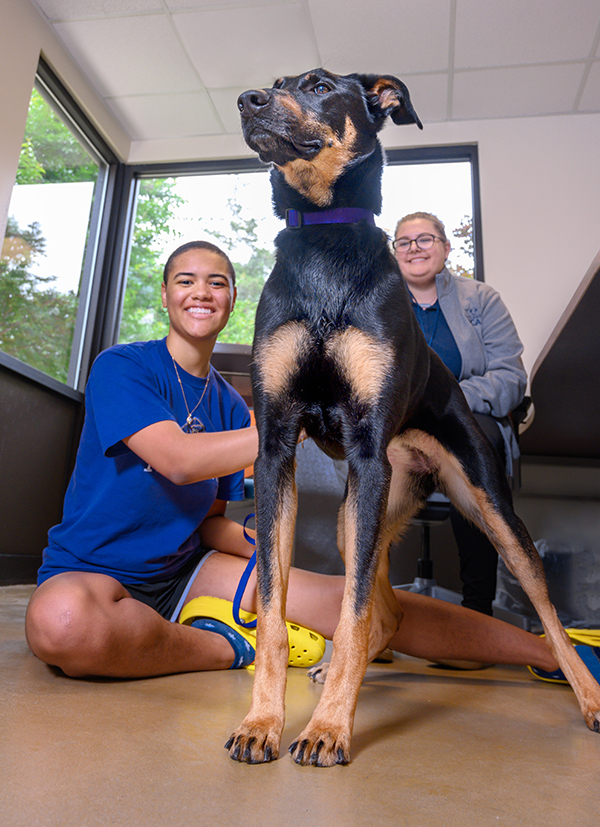 Bridging the gap between
people and pets.
Our team will help you improve your pet's behavior using force-free, scientific training methods that emphasize positive reinforcement. Start your pet off right with a "Meet the Trainer" session and then move on to our All-Star Canine and Super-Star Canine classes!
CLASS FEATURES:
One-on-one attention in group setting with certified trainers.
Build positive human and pet bonds for a long, healthy life together.
Quality resources to continue learning after class.