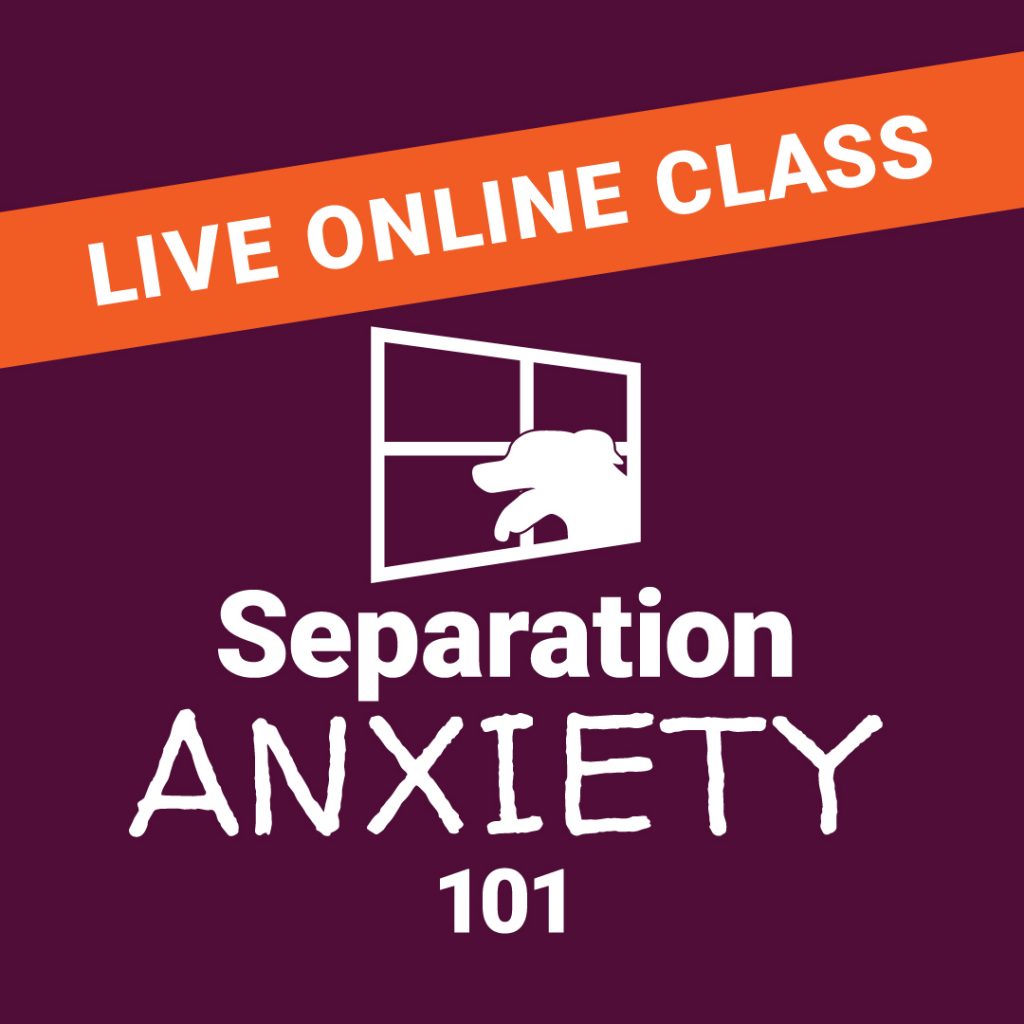 Separation Anxiety 101
January 20 @ 6:30 pm
-
7:45 pm
Separation Anxiety Prevention 101
Are you heading back to work and concerned because you have never left your COVID puppy alone before? Do you have an adult dog that has become accustomed to ten walks a day and long naps on your lap while you work from home?
Good news! Separation Anxiety is preventable if we put measures in place now to help our dogs gradually tolerate absences. This course will teach you how to prepare your dog for your upcoming 9-5 work schedule. It will address the following:
What is Separation Anxiety?
Separation Anxiety Myths
How to prevent separation anxiety during a pandemic and in puppies.
How to manage your dog so you can leave your home without guilt.

How to address pre-departure cues

An alone training plan so you can start preparing your dog now!
Live question and answer period

* This live interactive webinar is not designed to diagnose or treat Separation Anxiety
---
Requirements
Must internet access and a device that has a camera, such as a laptop, tablet, or smartphone.
No refunds will be made after class starts. If there's an unforeseen emergency, please contact your instructor.
---
LENGTH: 75 MIN | LIVE ONLINE
TUITION: $35*
* Low income vouchers are available. To qualify, you should earn less than $25,000 annually or household earnings should be less than $42,000 a year. Proof of income is required and can be based on last year's income tax form, Social Security Disability, all W-2 forms for the family, Section 8, Free Lunch, Food Stamps, VA Disability, AFDC, WIC, or Pay Stub. Complete our Low Income Verification Form and submit it to trainer@mdspca.org.

---
For more information, email trainer@mdspca.org or call 410-235-8826, ext. 151.