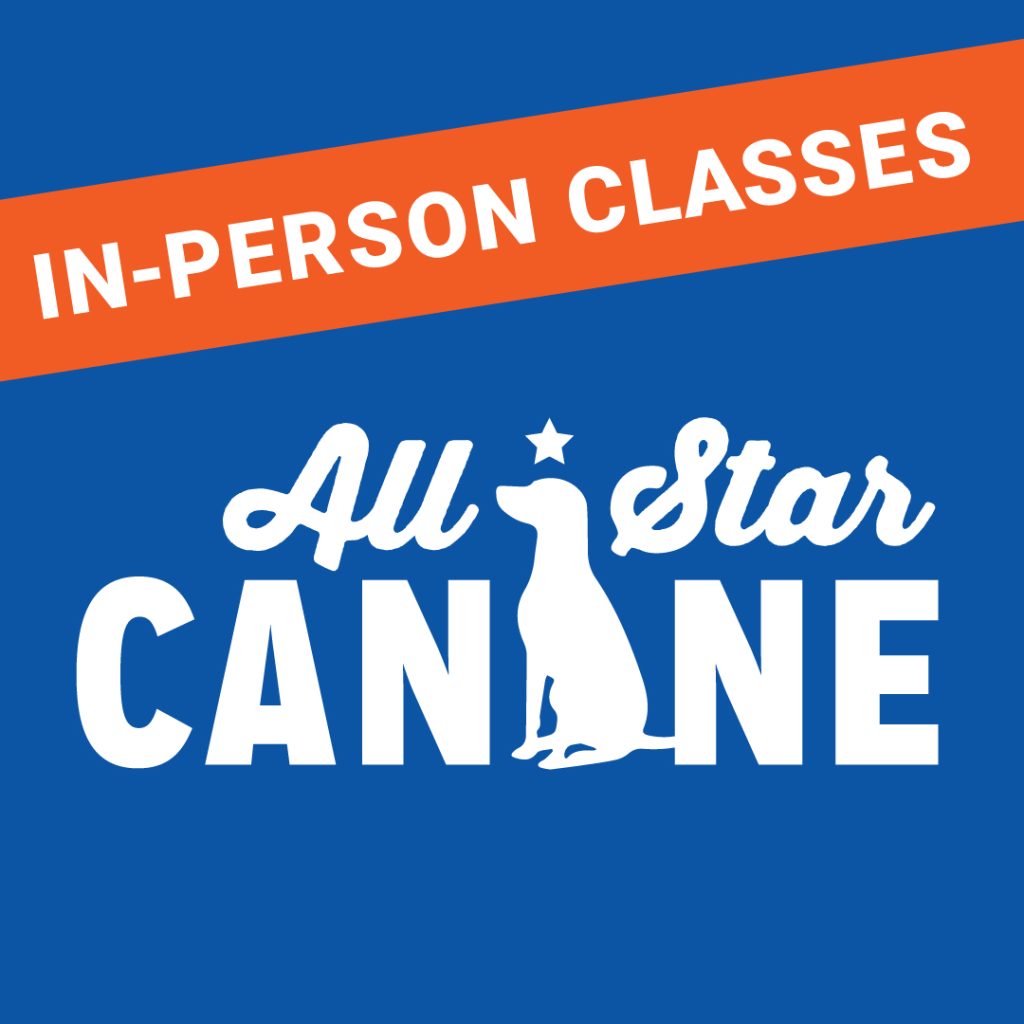 All-Star Canine, Saturdays
December 3, 2022 @ 6:00 am
-
7:00 am
3300 Falls Rd




Baltimore

,

MD

21211

United States
+ Google Map
We're committed to helping you create a positive and lasting relationship between you and your dog. Many behavior problems can be prevented or solved with positive, consistent training and socialization.
All–Star Canine Class teaches you how to train your dog to:
Come when called.
Sit.
Go to bed.
Leash walking mechanics.
Stay.
Canine body language.
Leave it.
And much more.
To aid in training, please bring treats your dog loves to every class!
Requirements
Must internet access and a device that has a camera, such as a laptop, tablet, or smartphone for the first class (orientation), which will be held over Zoom.
Your dog must by fully vaccinated, four months or older, and people/dog friendly.
All dogs should be wearing a buckle collar attached to a 4′-6′ foot leash. Retractable leashes, prong and choke collars, chains and ropes are not allowed. Special collars and harnesses will be available to purchase at class.
A participant could be asked to leave if they act abusive, if their dog is sick, or if their dog presents a potential danger (at the instructor's discretion).
No refunds will be made after class starts. If there's an unforeseen emergency, please contact your instructor.
Dogs must be comfortable learning in close proximity to other dogs to attend this class.
Masks and social distance is required.
---
LENGTH: 60 MIN | 6 total sessions (one orientation (LIVE ONLINE) and 5 working sessions (IN PERSON ON CAMPUS)
TUITION: $155*
The first class is an orientation.
* People who've adopted from the Maryland SPCA receive a $30 discount.
* Low income vouchers are available. To qualify, you should earn less than $25,000 annually or household earnings should be less than $42,000 a year. Proof of income is required and can be based on last year's income tax form, Social Security Disability, all W-2 forms for the family, Section 8, Free Lunch, Food Stamps, VA Disability, AFDC, WIC, or Pay Stub. Complete our Low Income Verification Form and submit it to trainer@mdspca.org.

---
For more information, email trainer@mdspca.org or call 410-235-8826, ext. 6404.