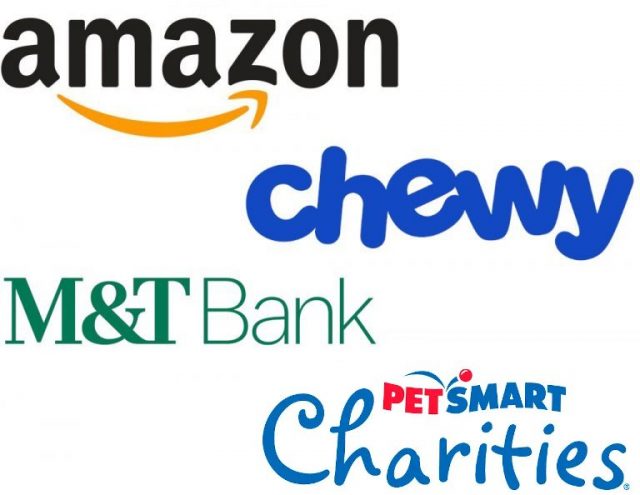 Trusted by leading companies.
Leading companies stock our Food Pantry, sponsor events, and support our adoption program. Partners include Amazon, Chewy; M&T Bank; PetSmart Charities; USALCO; Skylos; GreaterGood.org; Brown Brothers Harriman & Co.; Whiteford, Taylor & Preston; Hill's Pet Nutrition; Petco Foundation; Pet+E.R.; Media Star Promotions; Merritt Construction; Transamerica; Venable Foundation; and Purina.
"We are inspired by your efforts to ensure there are #NoEmptyBowls. Thank you for all you do to help those in your community. #BetterTogether."
– PURINA
Click here for a full list of our 2019-2020 business partners.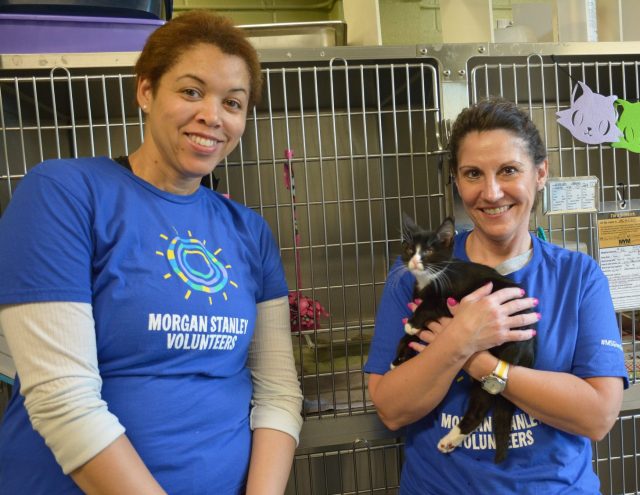 You're a true partner. We'll treat you that way.
When you partner with the Maryland SPCA, it's not a once-a-year conversation.
We'll share new opportunities, provide regular impact updates, and work with you on employee engagement. We're always just a phone call or email away.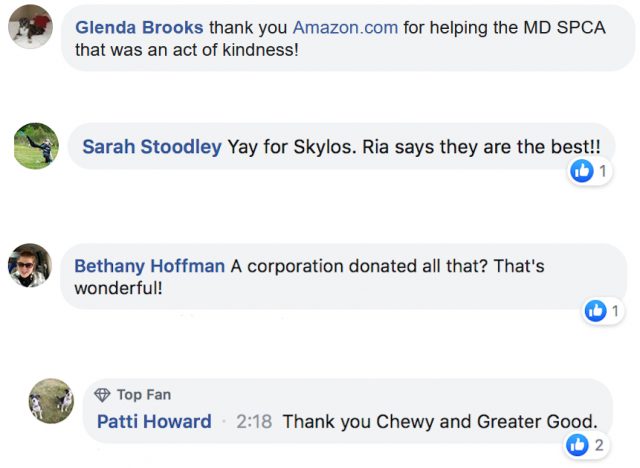 Reach an audience of passionate pet lovers.
Show people across Maryland that compassion is part of your brand. Our supporters will respect and remember your commitment to animals.